Hurricane Butterfly
$

18.00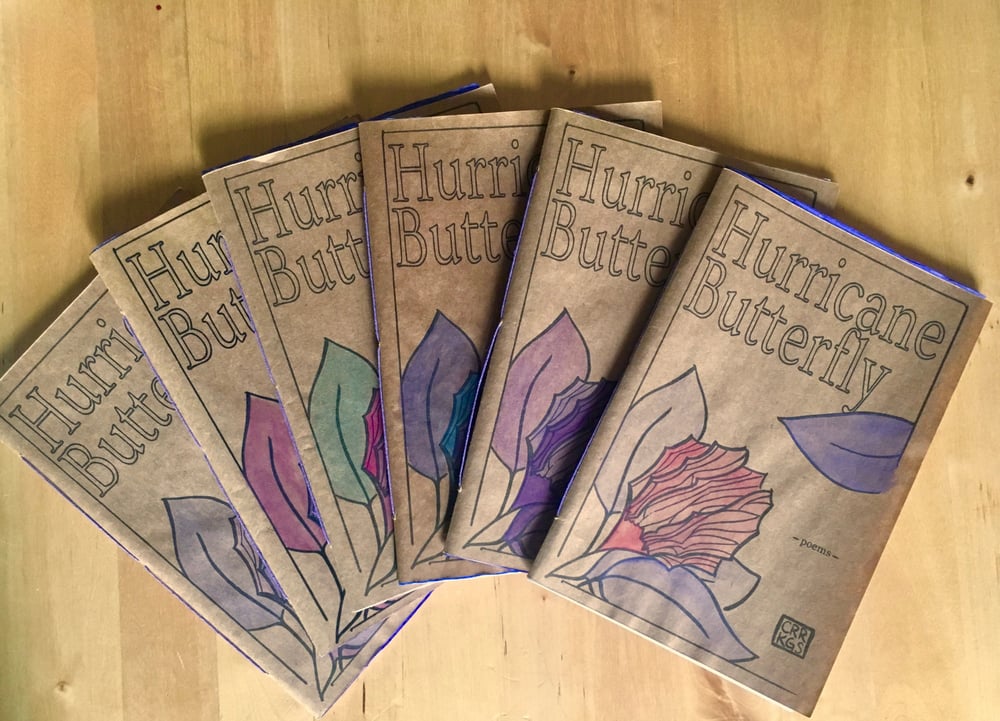 Raptor's first stand-alone book is a collection of poems dedicated to the spirit of the late Pete Burns written by Cody Ross Romero and Kevin Salvaggio.
44 pages
5.75x8.5 in.
First Edition Run of 100
The authors write, "Hurricane Butterfly is for Pete Burns—iconic lead singer of Dead or Alive, television personality, and artist whose death in the fall of 2016 of cardiac arrest left an undeniable ache in our hearts. These poems rush to meet him on the other side of the curtain, to remember Pete in early days before he slipped into the obscure realm of celebrity death."
These poems carry threads of loss and a sense of yearning to shake off notions of gender and performance. They showcase the undeniable power our nonconforming ancestors held in their bodies to be visibly queer and celebrated for their art and expression of love. These poems hurt and heal, asking what do we—as artists and queer people—leave behind as legacy for the next generation?
Credits:
Designer/Editor: Tara Jayakar
Illustrator: Tara Jayakar
Authors: Cody Ross Romero & Kevin Salvaggio